Post on 12 de September de 2022.
The 60th edition of the Modtissimo Fair, the Portuguese fashion fair that is normally held twice a year, took place in Porto on 6 and 7 of September. The next edition has already been given a date, due to take place on 15 and 16 February 2023. 
This Portuguese fashion fair was attended by 7 brands involved in the internationalisation project of Asturian fashion: Asturiasfashion. The aim of this project is to present these Asturian fashion brands in the Portuguese market, so everyone can discover first-hand the most important fashion fair in the neighbouring country.
The fair was attended by numerous women's fashion brands, such as "Coco", "Nereide Asturias" and "Ultrammar", in addition to the children's ceremony brand Chus Rodriguez, the bridal fashion brand "De Boda con María", the guest fashion brand "Nuria Ordiales", and finally the fashion and leather accessories brand "Yes 50".
The main objective of the Modtissimo Fair is to provide one space to bring together fabric manufacturers, fashion manufacturers and related service companies that may be of interest to the 7 brands that visited the fair, as well as all the other brands that are part of the project.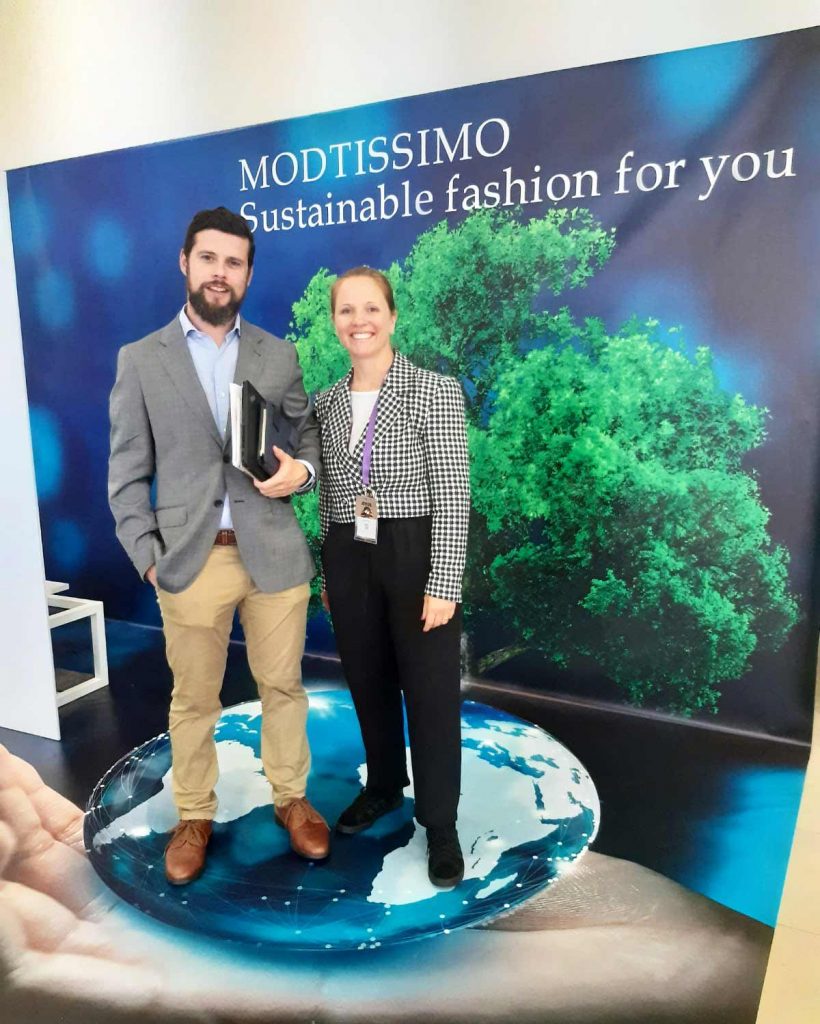 Also attending the Modtissimo Fair was Bruno López, the CEO of Asturex, who met with Ana Dinis, the director of the ATP (Associação têxtil e vestuário de Portugal) and Manuel Serrão, the CEO of ASM (Associação Seletiva Moda), the organiser of the fair. The aim of the meetings was to exchange knowledge in order to establish business links between Asturias and Portugal, and to strengthen ties with the trade fair organisation and the most important Portuguese association in the industry. The aim of participating in the fair is to establish future collaborations with Asturian fashion companies and brands that are part of the Asturiasfashion project, thus strengthening the image of the internationalisation project and, above all, supporting the Asturias brand as a benchmark for fashion creators in Spain.